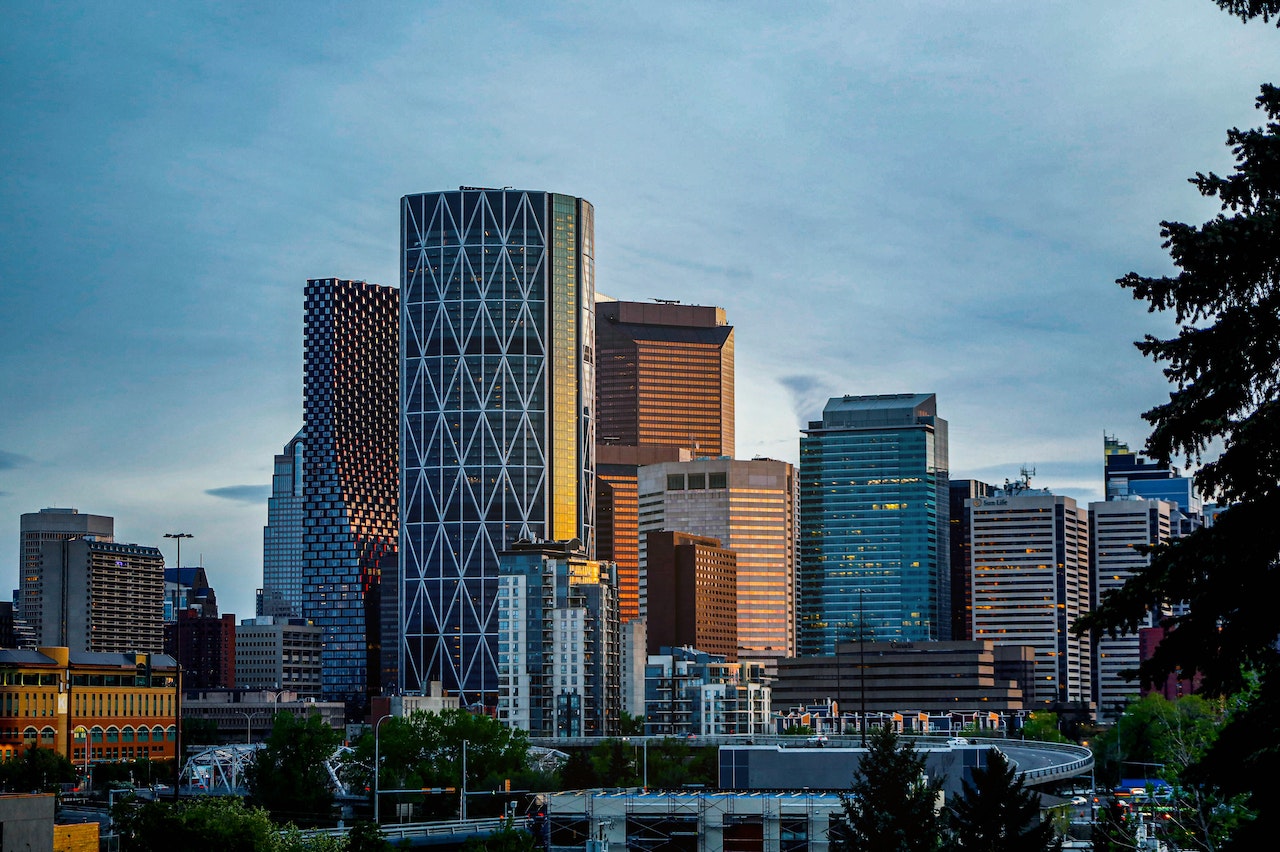 April 22, 2023
0 Comments
Wondering where to shop in Calgary? Calgary is renowned for the famous Calgary stampede, aka "greatest outdoor shows on earth." And the stunning mountain scenery in the city.
But is there more to this city? Absolutely, particularly in terms of shopping.
Whether on a shoestring budget or shopped until your Canadian heart is content online, we know all the local stores that would make your shopping dreams come true.
Ready to swipe your debit card at all the right places? Let's help you map out your itinerary!
This article will explore details on where to shop in Calgary. From the lofty malls to the low-budget shopping malls, we'll unveil all the shopping spots worth visiting!
So, don't stop reading!
The CORE Shopping Centre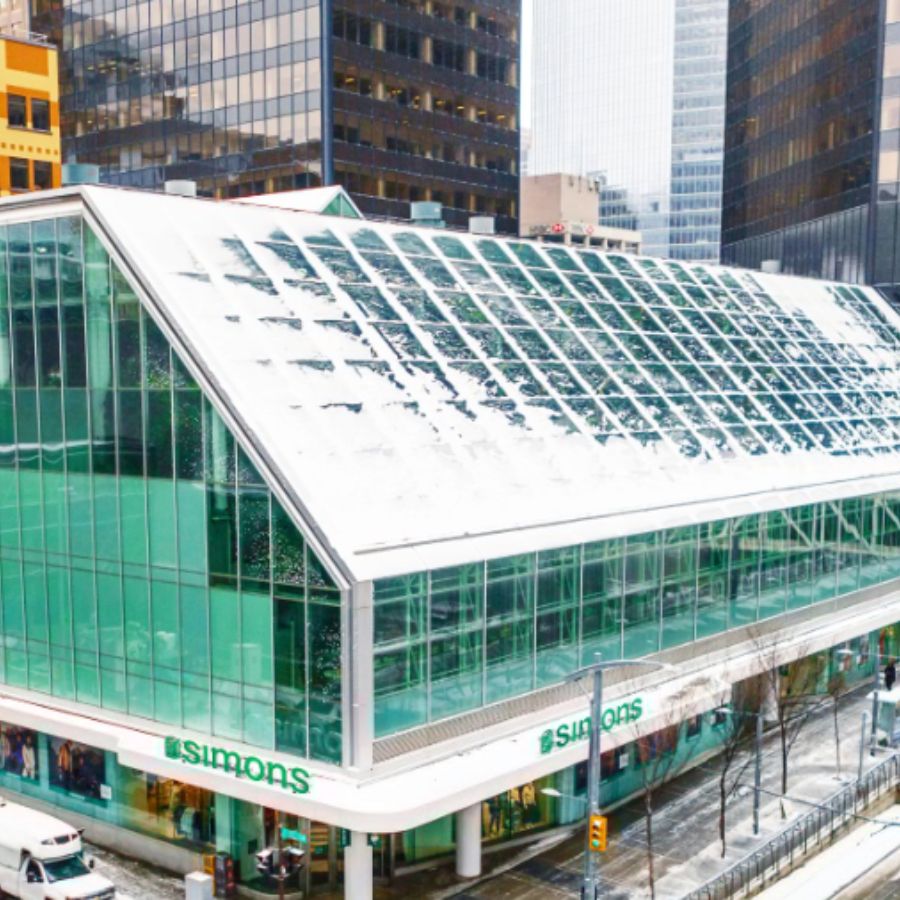 Located in the heart of downtown Calgary, The CORE is a premier shopping destination with over 160 stores and restaurants.
The mall is a four-level, enclosed shopping center spanning 1.3 million square feet. It features a range of high-end and mid-range retailers. Interestingly, it also boasts flagship stores of major brands like Holt Renfrew, Harry Rosen, and Hudson's Bay.
One of the unique features of The CORE is its +15 network, a series of elevated walkways that connect many of the downtown's buildings. This stunning landscape enables shoppers to move quickly from one location to another within the mall.
Besides shopping centres, The CORE has numerous dining options, including casual eateries and upscale restaurants. So, whether you are up for a soft-serve ice cream or a local dish, this mall has got you covered.
Generally, The CORE's food court, located on the fourth level, features a range of fast-casual choices.
Kensington
Kensington is a trendy neighborhood located just north of downtown Calgary, Alberta. It's known for its eclectic mix of unique shops, restaurants, cafes, and galleries.
This inner-city shopping district also has a vibrant atmosphere. And it offers charming streets, making it a popular destination for locals and tourists.
Kensington is home to many local boutiques and specialty shops. Some of which offer one-of-a-kind items you won't find anywhere else. It houses several vintage clothing stores, record shops, and independent bookstores. Hence, it's the perfect place to spend an afternoon browsing for treasures.
Moreover, the neighborhood has a wealth of restaurants and cafes. It doesn't matter if you are a vegetarian or vegan; you'd be spoilt for choice here!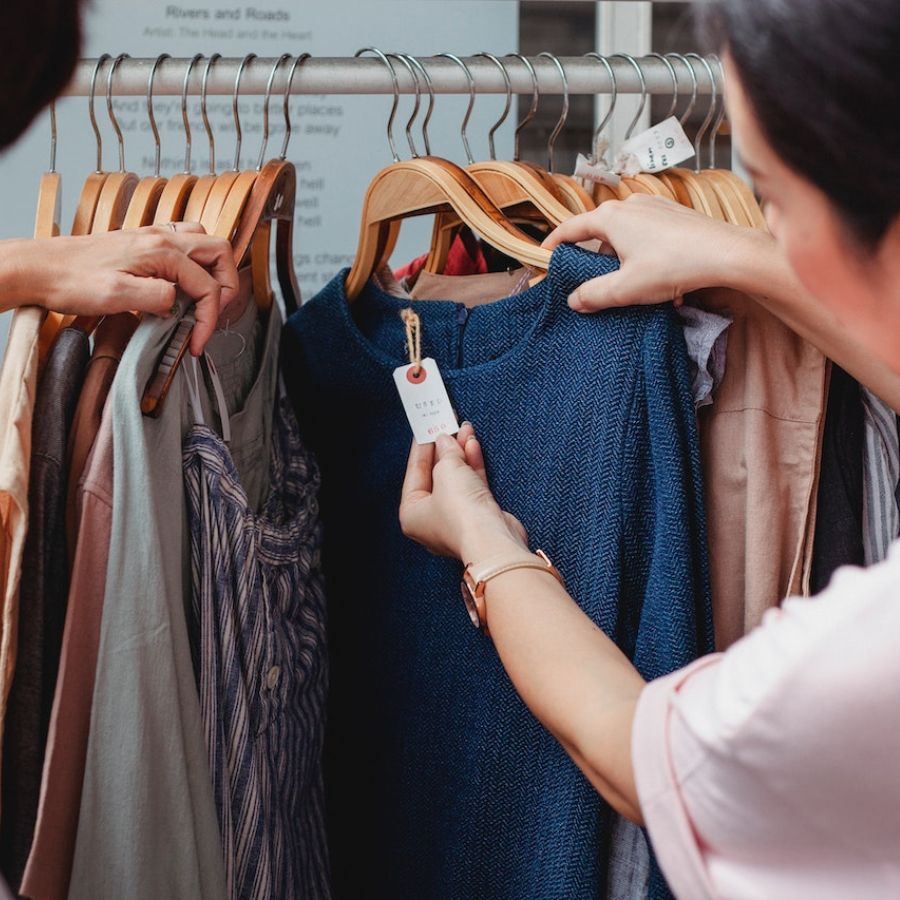 Chinook Centre
With over 250 stores, including major department stores and high-end retailers, Chinook Centre offers something for everyone.
The mall is anchored by four major department stores: Hudson's Bay, Nordstrom, Saks Fifth Avenue, and Simons.
These stores offer different products, from clothing and accessories to home decor and electronics. Plus, several luxury brands like Chanel, Louis Vuitton, and Tiffany & Co have stores in this area.
After a fun day shopping, you can visit restaurants like The Keg Steakhouse and Bar, Joey Restaurant, and Moxie's Grill & Bar.
17th Avenue
One of the highlights of 17th Ave SW Calgary is its beautiful streetscape. The avenue features wide sidewalks, tree-lined streets, and beautiful flower planters, creating a picturesque setting for a stroll or bike ride. And, of course, it's a perfect spot for shopping.
17th Avenue is easily accessible by public transit, with several bus routes and a nearby Train station. So, it's got a great score in our books for accessibility.
But most importantly, it's home to local boutiques and specialty shops, offering products from clothing and accessories to home decor and gifts.
Many shops are locally owned and operated, allowing visitors to support the city's small businesses. If you ever need to visit a consignment store, this is the place!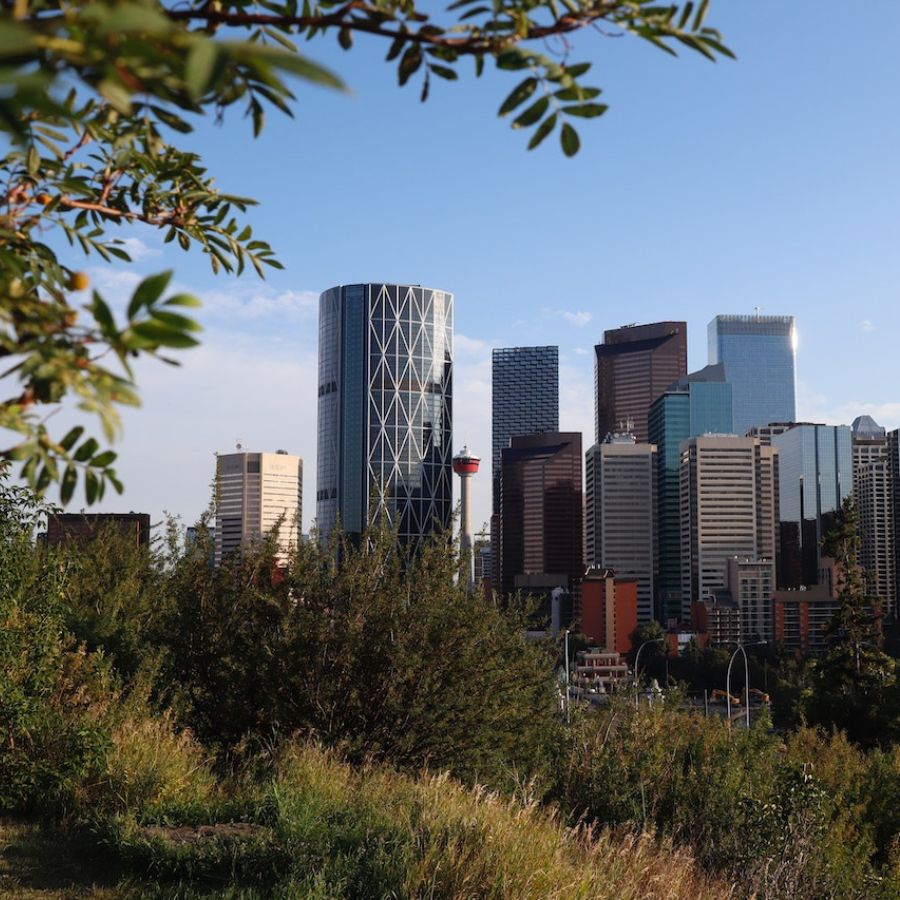 CF Market Mall
CF Market Mall is a popular shopping destination in the northwest part of the city. The mall boasts over 200 stores, including major department stores, making it a one-stop destination for all your shopping needs.
Hosting retailers like Hudson's Bay and Sporting Life, this mall is worth visiting. It also features a range of luxury brands, including Michael Kors, Tory Burch, and Kate Spade. There are also high-end jewelry stores, including Tiffany & Co. and Swarovski, in this mall.
Beyond its generous fashion offerings, CF Market Mall also features home decor stores, electronics stores, and beauty retailers. This mall is also home to several restaurants and cafes, including popular chains like Starbucks, Kernels Popcorn, and Subway.
Inglewood
Known for its charming and eclectic mix of shops and art galleries, Inglewood is one of Calgary's most exciting areas.
One of the highlights of Inglewood is its vibrant arts and culture scene. The neighborhood has galleries and studios showcasing the work of local artists. Furthermore, it's renowned for performing arts venues, including the Ironwood Stage & Grill, which features live music and comedy performances.
This arty nature extends to Inglewood dining options. The neighborhood has tons of restaurants and cafes featuring cuisine from all over the world. And with the extensive choices of breweries and bars, it's a perfect spot for a night out with friends.
As you may have guessed, Inglewood offers unique shops and boutiques. These stores feature everything from vintage clothing and furniture to handmade jewelry and artisanal goods.
Market Mall
This shopping destination has been a staple in the community for over 40 years and continues to provide an exceptional shopping experience.
Located in the heart of northwest Calgary, Market Mall has over 200 stores and services that cater to all your needs.
From fashion and beauty to electronics and even home décor, you can find everything under one roof.
Eager to satisfy your cravings? You'll have a hard time picking from fast food to sit-down restaurants.
But Market Mall is not just about shopping. The mall also hosts various events throughout the year, from fashion shows to charity fundraisers.
And if you're looking for entertainment, the mall has a state-of-the-art cinema that shows the latest movies. Visit Market Mall today and experience the best of Calgary's shopping scene.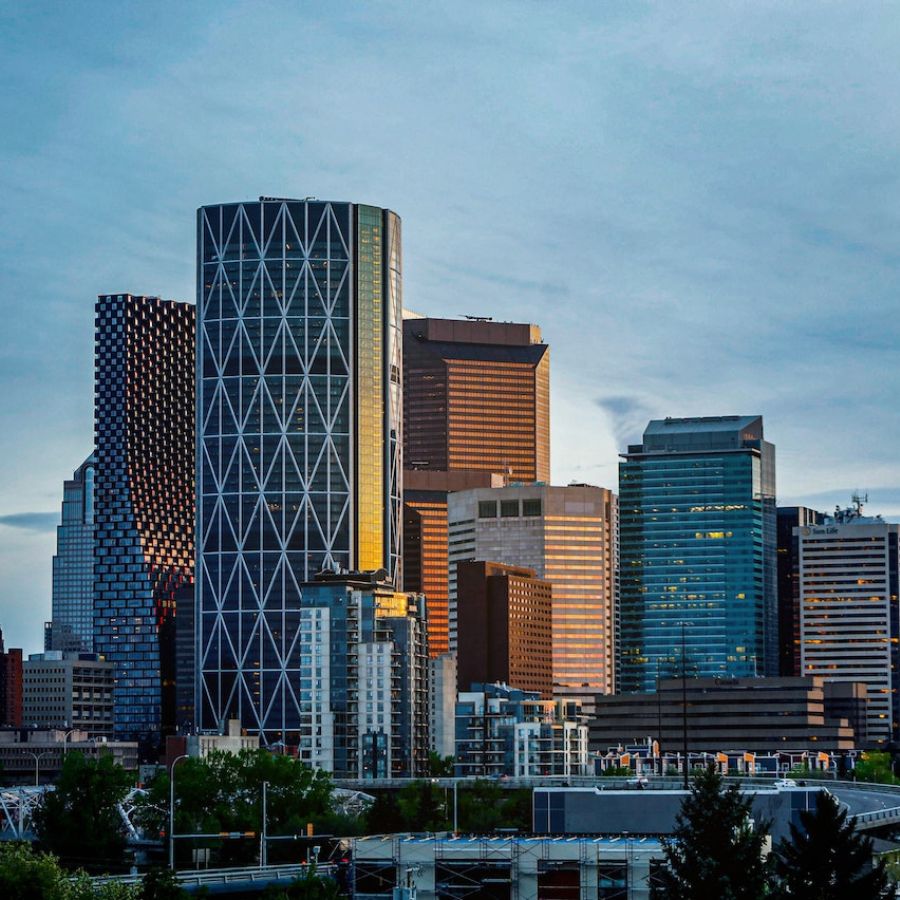 CrossIron Mills
If you're looking for outlet shopping, CrossIron Mills is the place to go. CrossIron Mills has an extensive selection of stores. From high-end luxury brands to affordable fast-fashion retailers, there is something for every budget and style preference.
Famous clothing stores include H&M, Forever 21, Nike, and Calvin Klein. The mall also features specialty stores like Lego, Rocky Mountain Chocolate Factory, and Michael Kors.
Beyond clothing, CrossIron Mills provides a wide variety of home goods and electronics stores, including Bed Bath & Beyond, Bose, and Best Buy.
Moreover, it has several entertainment options, including the Rec Room, a popular arcade, and an entertainment center.
CrossIron Mills is not lacking in terms of dining options. It's home to a diverse range of restaurants and eateries, ranging from fast food to sit-down restaurants.
Thus, visitors can enjoy a casual meal at Chipotle, grab a coffee at Starbucks, or indulge in a more formal dining experience at Montana's or The Keg.
Southcentre Mall
This shopping mall boasts over 190 stores, including major retailers, boutiques, and restaurants, offering people options.
One of the main draws of Southcentre Mall is its extensive selection of fashion retailers. Prepare to visit popular brands like Hudson's Bay, Zara, Michael Kors, and Lululemon.
This mall also caters to shoppers seeking boutique shops, offering one-of-a-kind items. Southcentre Mall provides access to high-end jewelry stores like Tiffany & Co. and Swarovski.
Southcentre Mall also offers goods and electronics stores, including Bed Bath & Beyond, Crate & Barrel, and Apple.
Additionally, there are specialty stores, including Shopper's Drug Mart, a Microsoft store, and a Disney store in this mall.
When it comes to dining, Southcentre Mall has plenty of choices. Visitors can visit coffee shops like Starbucks.
Victoria Park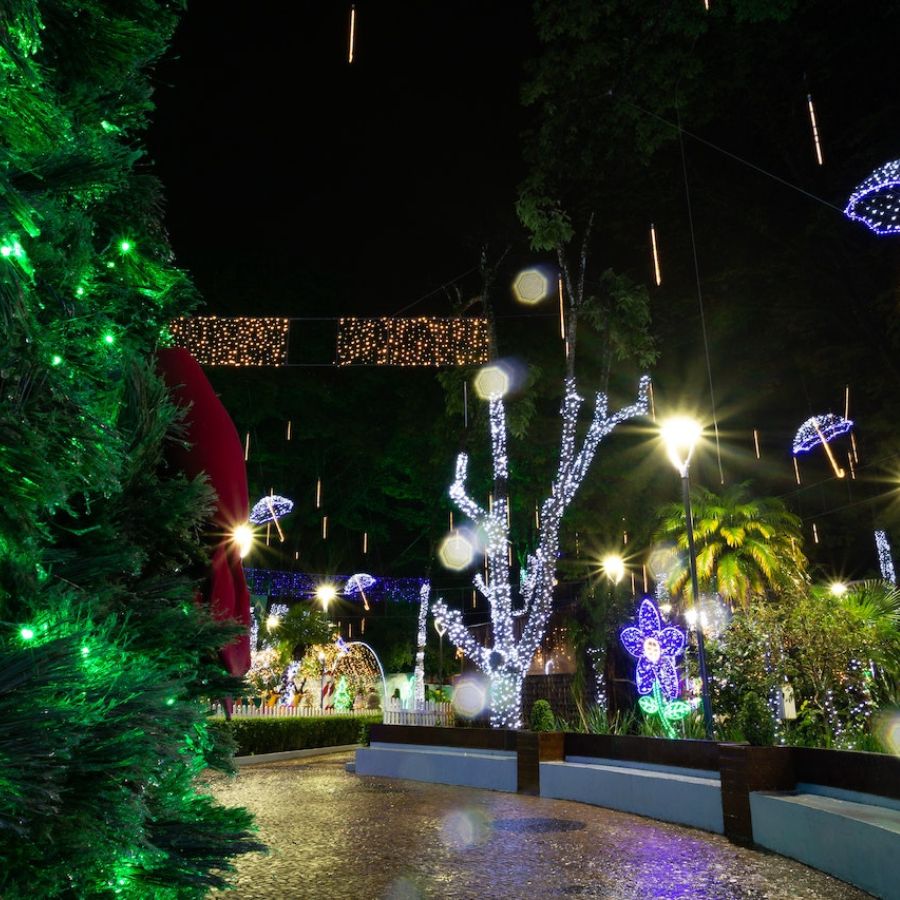 Located in the heart of downtown Calgary, Victoria Park is a bubbly, historic neighborhood. It displays some of the city's most iconic landmarks and attractions.
From beautiful parks and gardens to historic walking areas to world-class entertainment venues, Victoria Park has something to offer visitors of all ages and interests.
This park is a popular destination for locals and tourists alike, offering a peaceful retreat from the hustle and bustle of the city.
Victoria Park has several trendy fashion stores, quaint shops, and unique stores for those who love shopping. One of the most popular shopping destinations in the neighborhood is the historic Stephen Avenue, which is lined with charming shops, restaurants, and cafes. You can find everything from classy fashion boutiques to local artisanal crafts here.
Stephen Avenue Walk
This lively street has historic buildings, trendy shops, local markets, delicious restaurants, and exciting entertainment options. That probably explains why it's a popular spot for locals and tourists.
A highlight of Stephen Avenue Walk is its beautiful architecture. The street is lined with stunning historic buildings, many dating back to the early 1900s.
Beyond the historic charm, Stephen Avenue Walk is also a shopper's paradise. The street has diverse shops, ranging from boutiques to expensive department stores.
You can find everything from designer clothing and accessories to unique souvenirs and handmade crafts. Some of the most popular shops on Stephen Avenue Walk include Holt Renfrew, The Bay, and Simons.
Other Top Places To Shop In Calgary
Calgary farmers market
Eau claire market
Marlborough mall
Wrapping Up: Your Turn
Calgary is a delightful shopping location with diverse destinations for every taste and budget. From the upscale boutiques of the CORE Shopping Centre and CF Chinook Centre to the trendy shops of Kensington and 17th Avenue. There are plenty of options for retail therapy in the city.

With so many options, Calgary truly has something for everyone.

Whether you're a local or a visitor to the city, add these shopping destinations to your itinerary. You'd certainly enjoy a memorable retail experience if you go shopping in Calgary.

Tags: