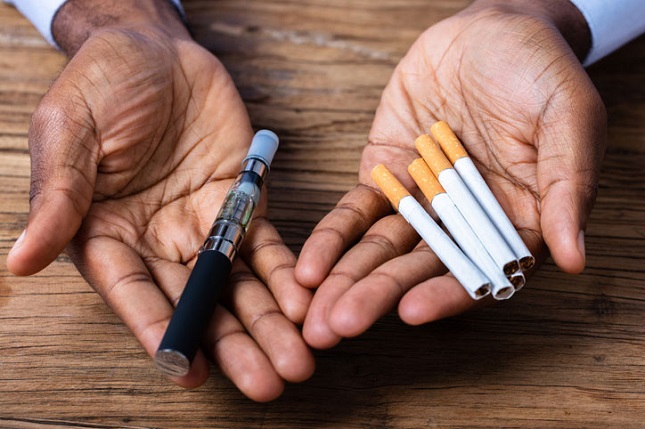 December 4, 2020
0 Comments
New Vaping regulations by Vaping suppliers have been set by Tyler Shandro so as to control users and the concerned business operators. This is to ensure that underage people do not buy vaping products. Sending a message that is strong to minors is a very important aspect of such restrictions. Any minor found using or possessing these products is subject to a fine.
A single offense attracts a fine of up to one thousand US dollars. For those who found selling the products to minors, the fine is also five hundred US dollars. Businesses are advised to adhere to strict rules when doing such advertisements. Violation of business guidelines attracts a fine of five hundred US dollars. 
This proposed guideline allows the addition of flavors in the vaping products. However, the province denies such if minors are exposed to danger. The department of public health can always help in determining the degree of exposure to minors. This can be done when treating the effects of excessive vaping. 
Bill 19 which deals with reducing tobacco and smoking, has several guidelines in regard to Vaping products. The following are considered paramount for any minor or concerned business operators. 
A minor should not be allowed to use or have any vaping product.
Prohibition of selling such products to minors
Any person purchasing such a product should produce photo identification to prove that he or she is an adult. 
Restrictions should be adhered to when making adverts or promoting the said products.
All vaping products to be sold in only allowed places.
Expansion of free areas for vaping and smoking. However, these areas are for adults only. 
The flavors to be regulated by the authority if need be.
Fines are a must for anyone who violates the outlined protocols.
Research from the province indicates that many minors between ten and twelve years of age are using vaping products. This gives a reason why health facilities, retail stores, or even pharmacies should not sell the said products. There is an essence of expanding free areas for vaping and this can include the playgrounds and bicycle parks.
This new legislation is welcomed a lot by Jacob Martin who is a vapor manager. However, it becomes a challenge when some adults decide to buy vaping products for their minors. It should be only used by adults who are addicted to smoking and they opt to quit. 
The aftermath of using vaping products is lung damage and addiction which is a health risk categorized to be long term. Approximately 9,500 Albertans underwent a survey and it was revealed that almost half the users were parents. It even worsens the signs and symptoms if the user gets infected with COVID-19. 
These strict measures are expected to save around six billion US dollars in the coming years. This is because a lot is spent on healthcare facilities when treating lung diseases due to vaping. Tobacco products are the key components of vaping therefore once the restriction is done, better health will be attained. 
Conclusion
The above restrictions are geared towards making the province a better place for everyone. Minors are essential in the future and they should be controlled so as to have moral life. Such guidelines should be viewed as a strategy to attain good health for all.